Take your emails to new heights
I create email campaigns and automations that get results and engage prospects with your brand.
You only need one of three things...
But I need one thing from you first.
Your time is valuable and I want to give you the upmost attention you deserve. It's all about a good match to make sure we can work well together. I focus on results and that is why I only work with 20% of clients who reach out to me, clients who are positioned to achieve strong results and ROI.  
If you think we'd be a match here's how I suggest to continue:
1. Review the services below and the various options. 
2. If you believe I can help you succeed, reach out and submit your project. 
Please note: Wait times may be 1-6 weeks depending on your project scope.

Email Campaign Management
I create automation sequences and promotional campaigns all tailored to your unique audience needs. My monthly packages are transparent & crystal clear from the start so you can choose the best one that suits your requirements and budget.

Migrate to a new Email Service Provider
Thinking of switching to a new ESP? Get peace of mind with my stress-free ESP migration services and get your current email campaigns set up and running in no time.

Shopping Cart Integration into your ESP
I seamlessly sync your store customer data and purchase history into your email service provider, providing greater insight into your customer behaviours and habits.
Take a look at the numbers
Here are the results from one of my clients over a 5 month period.
Weekly Average open rate increased 300% from 6 to 18%
Email Campaign revenue as a percentage of total store revenue increased from 1% to 6%
Average weekly click rate increased from 3.8% to 4.5%
Your company's email list is your most valuable resource.
In helping you succeed as a business owner, let's go back to the basics and discuss about how a great email campaign is built, from the ground up. It all about converting subscribers into paying customers…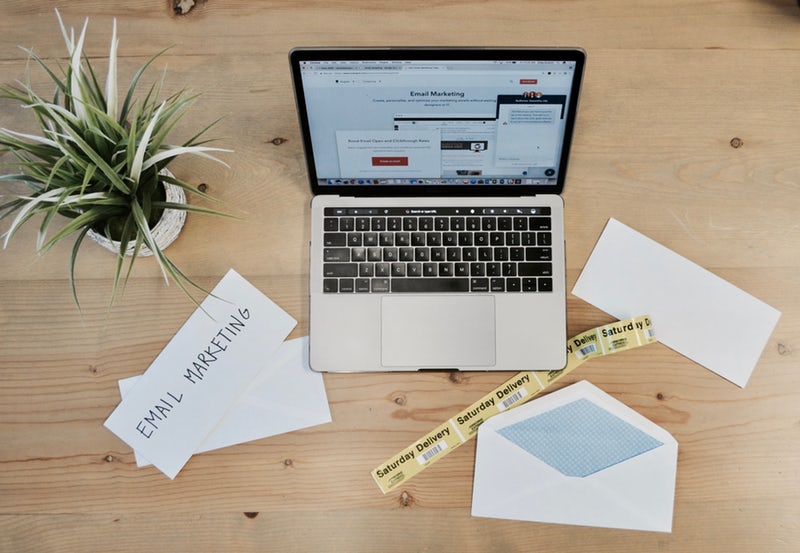 VERY thorough, skilled, and cooperative. Easy to work with, and very happy with the work-product delivered. Highly recommended.
Melissa was great to work with. had some great ideas and was flexible to help on things that were out of scope.
Melissa helped my sites set up our main welcome, abandoned cart and win back series flows. We had no prior knowledge of this and she was great in explaining what had to be done and how it worked. She found many issues with our account and showed detailed data where the issues were. Even with a large difference in hours, she was still always available. Melissa is detailed, task oriented, and a team player. We were happy to have worked with her and I would definitely recommend her.
Why aren't my emails performing?
This is the question you need to answer before you spend a dollar on email marketing. Your email content might be the problem, or it might just be one of many problems, or it might not be a problem at all.
If you don't already know with 100% certainty why your emails are not up to the standards you want, I'd recommend starting with my Email Campaign Assessment. This assessment costs $99 and allows me to dig deep and analyze your campaigns and your current strategy, break down the major problems, and show you exactly what is needed to increase ROI and campaign performance. 
We hired Melissa to help us with automation and to look at our lists and segments in Klaviyo but as time went, she started writing and scheduling our emails as well. She is a creative copywriter with lots of ideas who planned and executed from beginning to end with each email. She did research in our niche and came up with great content. During her two years on our team, she showed great communication skills as well as taking lots of initiative. Thank you for these two years, Melissa. We wish you the best of luck!